Christmas Tree Shops (CTS) is slated to soon hold liquidation sales at its remaining stores, according to a recent court filing.
The Massachusetts-based home-goods retailer on June 29 filed a notice in the U.S. Bankruptcy Court for the District of Delaware that it had experienced a "termination event" in connection to the order authorizing it to get post-petition financing and other things. The Wall Street Journal reported a default on its $45 million bankruptcy loan had prompted the loan to get terminated.
In the filing, CTS also gave notice that it was "going to conduct going out of business sales" at its remaining stores. The earliest the kick-off of those would take place was Thursday, moves that will reportedly happen unless the company quickly gets a buyer. 
In May, it had previously identified 10 stores that it would close due to underperformance as part of its Chapter 11 bankruptcy proceedings. Those stores were located in Massachusetts, New York, Pennsylvania, Virginia, Michigan, Georgia and Florida.
CHRISTMAS TREE SHOPS FILES FOR BANKRUPTCY, WILL CLOSE SOME STORES
It announced those planned closures May 5, the same day the home-goods retailer revealed it had gone through with submitting a Chapter 11 petition.
At the time, the company had said the target date for exiting bankruptcy was "before the end of August."
In the Chapter 11 filing specifically for Christmas Tree Shops, LLC, the company estimated the $50 million to $100 million range for its assets. Estimated liabilities were reported as $100 million to $500 million, according to the document.
BED BATH & BEYOND SHUTTERED STORES: THESE COMPANIES ARE MOVING IN
Handil Holdings has privately owned CTS for a few years. Before that, it belonged to Bed Bath & Beyond.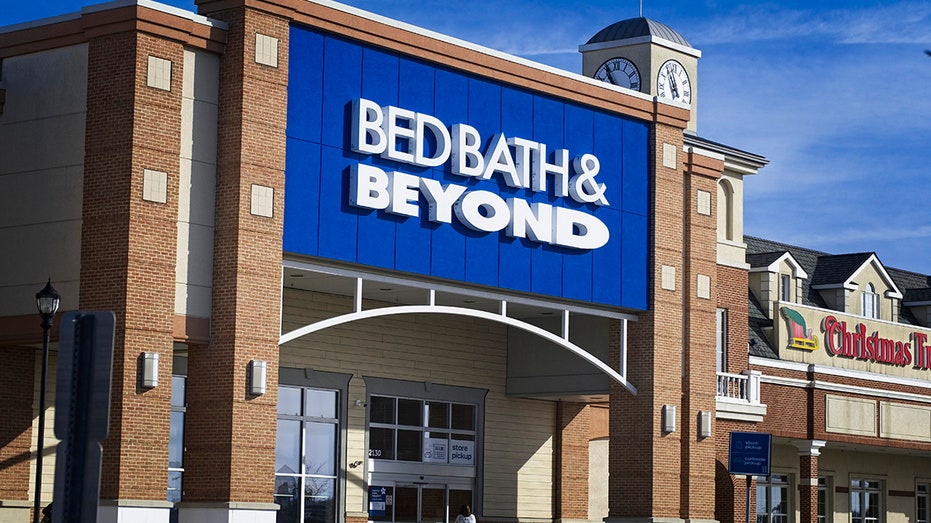 Prior to May's proposed closures, CTS reported having 82 stores in business. 
The stores it last week said would hold upcoming liquidation sales included: 
655 Route 132, Hyannis, Massachusetts
425 Main Street, West Dennis, Massachusetts
Routes 6A and 28, Orleans, Massachusetts
99 East Main Road, Middletown, Rhode Island
1000 Boston Turnpike, Shrewsbury, Massachusetts
Route 2, 300 Quaker Lane, Warwick, Rhode Island
15 Stockwell Drive, Avon, Massachusetts
28-34 Broadway, Rt. 1 South, Lynnfield, Massachusetts
120 Hale Road, Manchester, Connecticut
92 Cluff Crossing Road Route 28, Salem, New Hampshire
50 Holyoke Street PO Box 10177, Holyoke, Massachusetts
220 Indian River Road, Orange, Connecticut
1505 South Washington Street, North Attleboro, Massachusetts
1425 Central Avenue, Albany, New York
490 Payne Road, Scarborough, Maine
15 Backus Ave., Danbury, Connecticut
1298 Worcester Street, Natick, Massachusetts
41 Gusabel Ave., Nashua, New Hampshire
132 Northern Lights Plaza, North Syracuse, New York
100 Cypress Street, Williston, Vermont
65 Faunce Corner Road, North Dartmouth, Massachusetts
177 Middlesex Ave., Somerville, Massachusetts
300 Ikea Drive, Paramus, New Jersey
85 Bricktown Way, Staten Island, New York
2130 Route 70 West, Cherry Hill, New Jersey
100 Trotters Way, Freehold, New Jersey
393 North Central Ave., Hartsdale, New York
42 Whitten Road, Augusta, Maine
790 Jefferson Rd. Rte 252, Rochester, New York
4001 Shoppes Blvd., Moosic, Pennsylvania
479 Rt. 70 East, Brick, New Jersey
5450 Brandywine Parkway, Brandywine, Delaware
2935 Concord Road, York, Pennsylvania
420 Harry L Drive, Johnson City, New York
1895 South Hill Road Rte 9, Poughkeepsie, New York
340 Patriots Place, Foxboro, Massachusetts
824 Hartford Turnpike, Waterford, Connecticut
1584 White Mt. Highway, North Conway, New Hampshire
1150 The Arches Circle, Deer Park, New York
100 Durgin Lane, Portsmouth, New Hampshire
916 Airport Center Drive, Allentown, Pennsylvania
1701 Niagara Falls Blvd Suite 500, Amherst, New York
4690 High Pointe Blvd., Swatara, Pennsylvania
17151 Cole Road, Hagerstown, Maryland
2264 Miamisburg Centerville Road, Dayton, Ohio
13361 Hall Road, Utica, Michigan
1230 N US Hwy 31, Greenwood, Indiana
2925 Festival Way, Waldorf, Maryland
23869 Eureka Road, Taylor, Michigan
5851 North Grape Road, Mishawaka, Indiana
230 Consumers Square, Mays Landing, New Jersey
365 Route 202/206, Bridgewater, New Jersey
327 Mount Hope Avenue, Rockaway, New Jersey
1336 Hansel Ave, Florence, Kentucky
350 Route 22 West, Springfield, New Jersey
1210 Bridford Pkwy East, Greensboro, North Carolina
239 Robert C Daniel Pkwy, Augusta, Georgia
2088 Interchange Road, Erie, Pennsylvania
46 Springer Drive, Bangor, Maine
1100 North Galleria Drive, Middletown, New York
2053 Skibo Road, Fayetteville, North Carolina
1117 Woodruff Road, Greenville, South Carolina
9819 West Broad Street, Glen Allen, Virginia
130 East Altamonte Drive State Road 436, Altamonte Springs, Florida
1791 Old Country Rd CR58, Riverhead, New York
1775 Deptford Center Road, Deptford, New Jersey
8801-7 Southside Blvd., Jacksonville, Florida
19563 Coastal Hwy, Rehoboth Beach, Delaware
1728 US Route 46, Woodland Park, New Jersey
8020 Mediterranean Drive, Estero, Florida
140 University Town Center Drive, Sarasota, Florida
39 Holyoke Street, Holyoke, Massachusetts
64 Leona Drive, Middleboro, Massachusetts
CLICK HERE TO READ MORE ON FOX BUSINESS