From Absolut vodka and Heinz's pasta sauce to Hennessy's first pair of limited edition trainers, we've rounded up the most exciting spirits marketing steps from March.
Campaign reboots, limited edition bottlings and pairs of trainers were among the marketing highlights we came across last month.
Pernod Ricard-owned Absolut vodka turned heads with it's latest innovation – a pasta sauce – while Cognac brand Larsen decorated a beautifully eccentric bottling with 24-carat gold.
Scroll on for the 10 stand-out marketing moves in March.
For February's top 10 marketing moves, click here.
---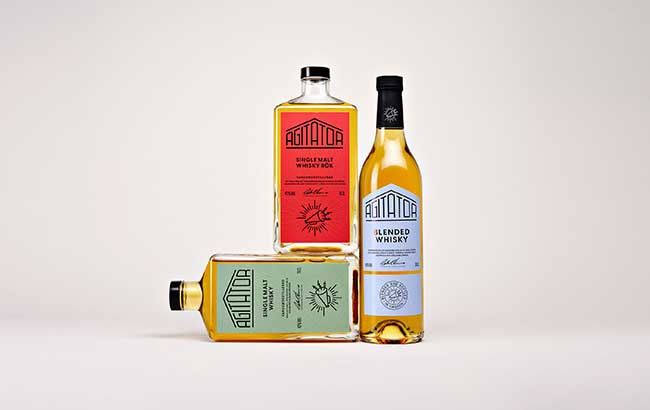 Distributor Charter Brands has added single malt whisky Agitator to its portfolio in the hope of seeing it become a "global player" in multiple markets.
The Swedish brand, which launched in 2021, is the first whisky in Charter Brands' portfolio.
Matt Ashton-Melia, managing director at Charter Brands, said: "The international appreciation for Swedish spirits, coupled with the new world whisky category gaining major traction, makes Agitator a major win with enormous potential."
Petra Caspolin, marketing director at Agitator, said: "The passion and commitment shown to us by the Charter Brands team, together with their extensive network of importers in various markets and their track record of successful brand introductions worldwide, gives us confidence that they are a good match."
---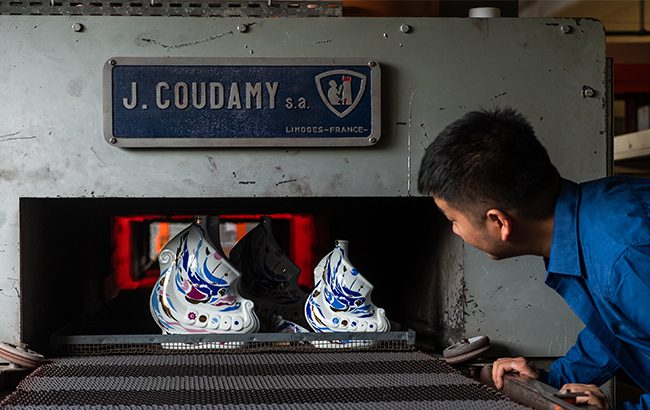 Cognac brand Larsen has partnered with Chinese artist Chuan Jia to mark its 70th anniversary, and has created a limited edition expression decorated with 24-carat gold.
The bottle is a redesign of the brand's Viking-ship-shaped bottle, called Boundless Harmony, first released in 1952. It represents the Nordic heritage of Drakkar's founder, Jens Reidar Larsen.
"While collaborating with Larsen, my inspiration was to create a simple and dynamic artwork to reflect the brand's innovative nature," Jia explained. "The unique shape of the bottle ignited visions of an ever-changing ocean and an ever-flowing universe. I used abstract shapes depicting swimmers, sea creatures and elements tied to the enjoyment of Cognac, such as glasses and barrels, to embody the harmonious movement and exchanges between the sea and the sky."
Only 300 bottles of the limited edition design have been made.
---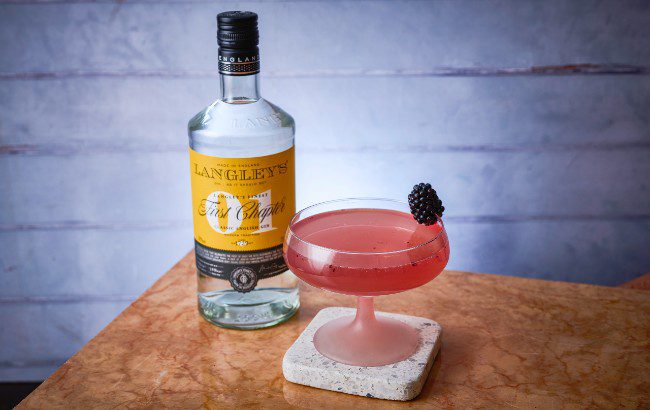 Gin brand Langley's has been named the official drinks partner of the 93% Club, a UK-based network for state-educated students.
The 93% Club is a members' club founded in 2016 to "rival some of the most exclusive and expensive schools in the country". It seeks to "dismantle class inequality" in Britain.
Matt Ashton-Melia, owner of Langley's Gin, said: "Our partnership with the 93% Club is another step in our mission to make Langley's the most responsible yet accessible gin brand in the market.
"Having already been a 1% for the Planet member since 2021, and recently recognised as a certified B Corp, we have been ambitious in our plans to collaborate with and be actively involved with causes that strike a chord with our values. Accessibility isn't 'nice to have' in our view – it sits at the centre of our vision."
---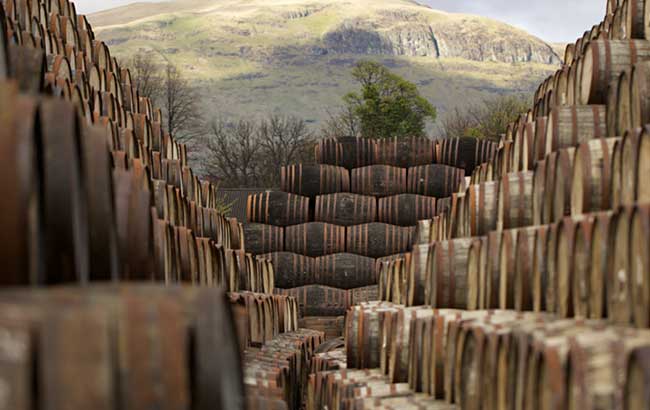 Diageo has teamed up with scientists from Scottish university Heriot-Watt to investigate how whisky derives its flavour from cask maturation.
In the three-year Knowledge Transfer Partnership, the team will figure out how to use analytical methods to explore the chemistry of whisky-barrel maturation. This will lead to the creation of a data-science platform that will "demystify" maturation.
Matthew Crow, research partnerships manager with Diageo's global technical team, said: "This project will develop a new machine-learning tool, backed by huge amounts of data, that will make sure the right barrels are used for the right amount of time to produce the right flavour characteristics in a given whisky."
The story also made it into SB's most-read articles round-up for March.
---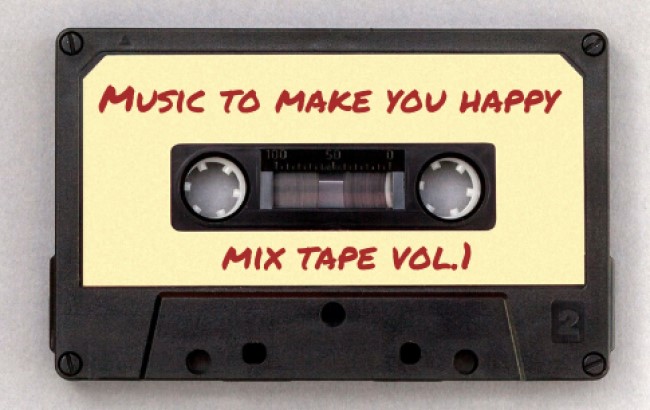 Cognac brand Rémy Martin has unveiled the final instalment of its Mixtape Volume 3 campaign, including the release of a limited edition bottling featuring augmented reality (AR) technology.
The marketing campaign intends to share the legacy of music and Cognac, and comprises a trilogy of releases. The third and final instalment of the campaign includes the debut of the Rémy Martin VSOP Mixtape Volume 3 Limited Edition. The Cognac presents a "vintage vibe", and features a revived "iconic" label and a premium gift box inspired by 1980s and 1990s mixtapes.
Plus, in celebration of the featured DJs, Rémy Martin will unveil the Mixtape Street Art Museum, a travelling exhibit spotlighting all eight iconic DJs in five key cities throughout the UK.
---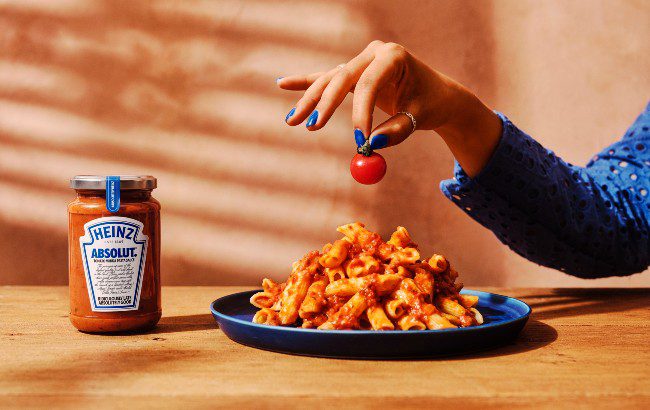 Another one to make the list of March's most-read stories, Pernod Ricard-owned Absolut vodka collaborated with food company Heinz to produce a tomato-vodka pasta sauce.
The two brands were inspired to team up to create the pasta sauce following vodka pasta recipes gaining traction on social media. When vodka is added to a pasta sauce, it is said to intensify the 'rich and creamy tomato, basil and cheese' sauce. When cooked, the vodka is reduced, which boosts the flavour compounds in the tomatoes.
Leanne Banks, marketing director at Pernod Ricard UK, said: "It's only natural that we'd partner with Heinz on this ultimate collaboration between two iconic brands. Absolut was born to mix, whether that's in delicious drinks or fun food combinations, and Heinz x Absolut Tomato Vodka Pasta Sauce is a match made in heaven.
"Now fans of our brand can enjoy Absolut in an entirely new and innovative way, pasta alla vodka style."
---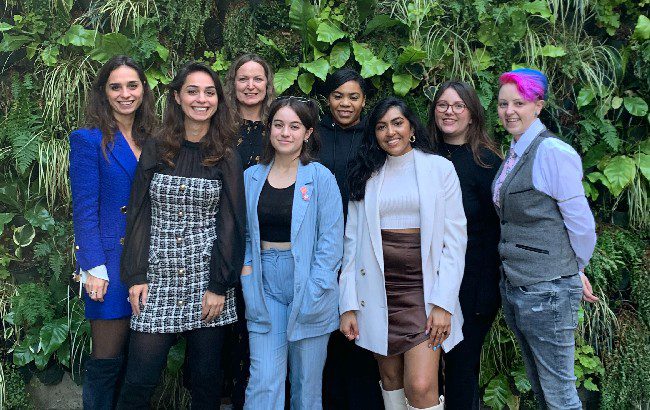 Mixer producer Double Dutch has launched the third edition of its Female Bartending Scholarship Programme to help women in the drinks industry progress.
Double Dutch revealed the latest instalment of its scholarship programme on International Women's Day in March. The scheme was created in 2020 to help reduce disparities of women in senior positions and curb inequalities within the hospitality industry.
Raissa de Haas, co-founder and co-CEO of Double Dutch, said: "The hospitality industry is particularly difficult for women, as they are so underrepresented in senior and management positions.
"A big part of the Female Bartending Scholarship Programme is helping women to progress further."
---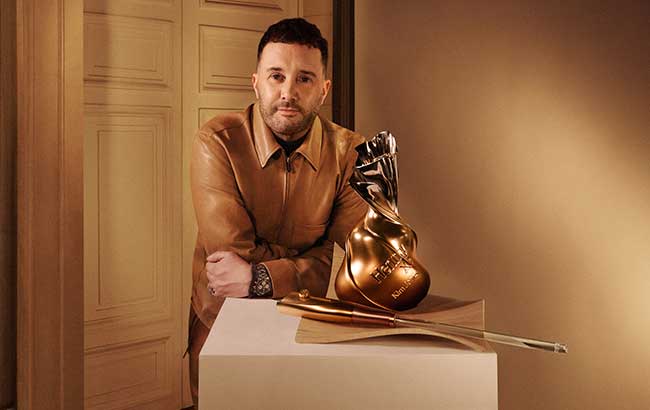 Cognac brand Hennessy teamed up with fashion designer Kim Jones to launch a collectible range, including a £25,000 (US$30,288) decanter.
The British designer and LVMH-owned brand have collaborated to produce the Hennessy XO x Kim Jones collection, which comprises a Hennessy XO Masterpiece decanter, designed by Jones; a limited edition Hennessy XO bottle; and the brand's first pair of limited edition trainers – the HNY Low by Kim Jones.
"We are thrilled to embark on a new odyssey, blending Cognac-making and couture with Kim Jones, a creative master of our time," said Laurent Boillot, Hennessy CEO.
"Inspired by the emblematic personality of Hennessy XO, Kim has developed a resolutely contemporary collection that is destined to make an impact on culture today and in the future."
Only 200 Masterpiece decanters have been created.
---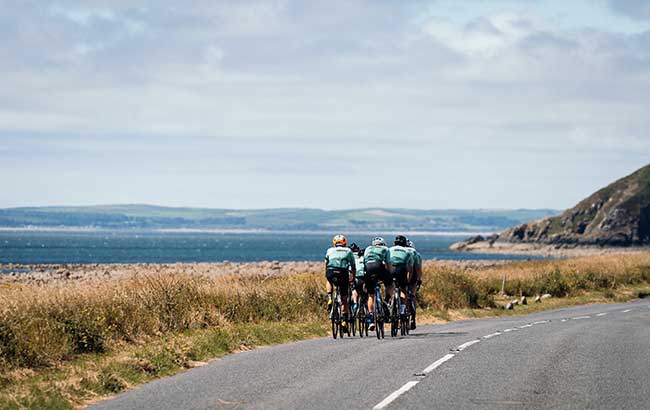 Scottish distillery InchDairnie has teamed up with luxury cycling specialist LeBlanq to become its global whisky partner.
The cycling specialist offers guests weekends away, comprising luxury dining, drinking and the opportunity to bike ride alongside acclaimed pro cyclists. InchDairnie's partnership will see its inaugural release, RyeLaw, shared with LeBlanq guests over the next two years.
InchDairnie Distillery managing director Ian Palmer said: "The story behind the time, effort and precision engineering we have put into creating every precious drop of InchDairnie whisky is the kind LeBlanq's guests are sure to enjoy. The pursuit of interesting and refined flavours is what drives us day to day, and this parallel with the chefs of LeBlanq makes this partnership a natural place for us to be."
---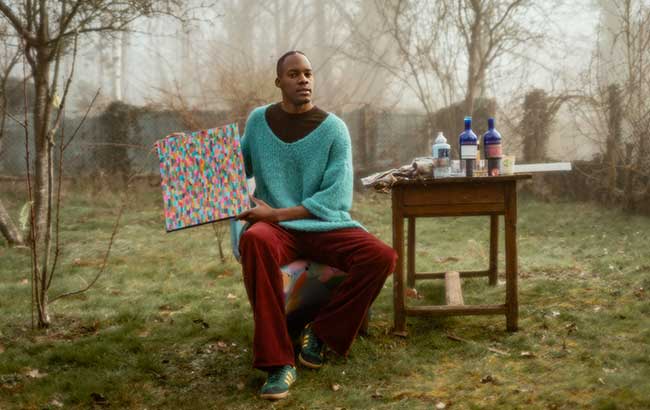 Irish whiskey producer Waterford has teamed up with French artist Nathanaël Koffi to create its latest flagship Cuvée bottling.
The new whiskey, named Koffi, will be released in the autumn. The 27-year-old artist has designed a label that reflects Waterford's 'unique production methodology' – which includes terroir-driven distillations, organics, and long fermentations. The contemporary, vibrant visuals are said to mirror the colours of Ireland, terroir, barley, heritage and greenery.
Koffi said: "Through layering colours and patterns, I have aimed to capture the multi-dimensional and complex natural flavours of this ultimate Waterford Whisky cuvée. It harnesses everything I love about Waterford Distillery and its whiskeys: body, texture, and avant-garde methodologies."